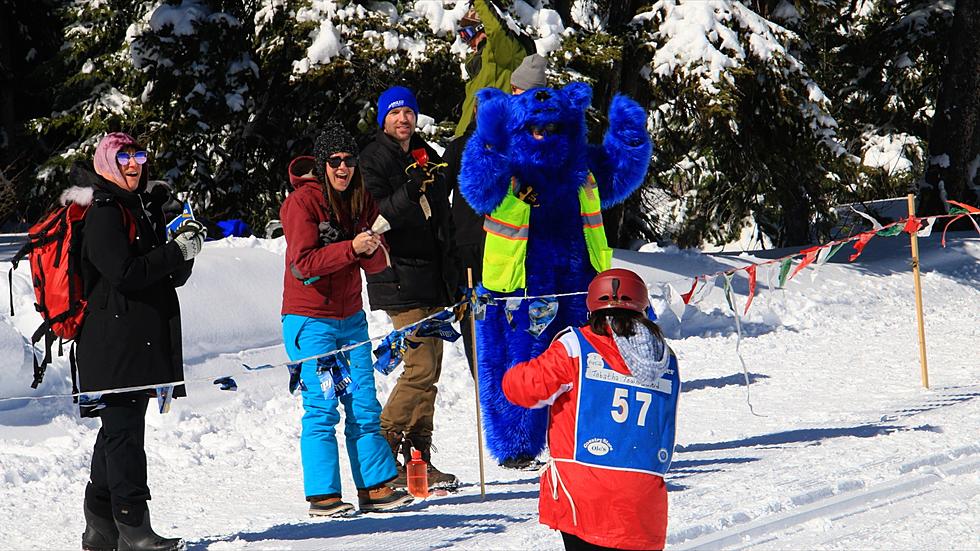 Awesome on the mountain; See Jubilant Bitterroot Games turn 40
Dennis Bragg photo
You don't often get to hear "YMCA" at an impromptu dance party more than 7,000 feet high on the Montana-Idaho border.
But it was the perfect moment this week as Special Olympics athletes from all over West Central Montana celebrated the 40th anniversary of the Bitterroot Winter Games, as the event made its enthusiastic return for the first time since the pandemic.
The games Tuesday and Wednesday at Lost Trail Powder Mountain were the first time the more than 60 athletes from schools stretching from the Mission Valley to Salmon, Idaho were able to gather at the mountain. The last time the games were held was just a few weeks before the world changed in 2020.

And the enthusiasm was as bright as the blue border sky, as athletes, and dozens of teachers, para-educators, and volunteers greeted one another, renewing friendships and accomplishing new goals.
Volunteer co-ordinator Carla Christoffersen says everyone was so excited
And it's the commitment from all the volunteers that have kept the event going for 4-decades.
"It is because of the commitment and the feeling also the athletes enjoy it, the volunteers enjoy it," Christoffersen observed before the Opening Ceremonies. "Anybody that gets involved up here during the Bitterroot Winter Special Olympics, they come once and they're hooked and I have them every year."
"Things have changed over the years. Our events have gotten larger. We've gotten more athletes, everything's improved. We've become smoother with our whole operation."
The man at the center of it all, Games Chairman Randy Hodgson, has been there since the very beginning.
"It's grown. But what's amazing is the number of volunteers that are back year after year after year, plus the steering committee. I mean, some of them have been doing it with me for 35 years, so really I just show up. You know I don't have to do anything," Randy tells me with a laugh.
Yet, there's no question Randy is the hub around which the Games have revolved for years, setting the tone for the caring and consideration for the athletes and the joy of being together on the mountain.
Memories upon memories
"What really touches your heart about these 40 years up here?" I asked after the close of the first day.
"Seeing somebody that was 7. Now they're almost 50. That gets you," he admits, wiping away a tear. "That gets you. But it's good." 
Christoffersen is convinced the Winter Games legacy will continue to be the "special" Olympics for years to come, because of the experiences of all involved.
"If you like to smile and have a good time, this is where you want to be."
Splash! Photos from the 2023 Polar Plunge in Missoula
It was a beautiful day for a dip and to support Special Olympics of Montana!
More From 93.3 Eagle Country