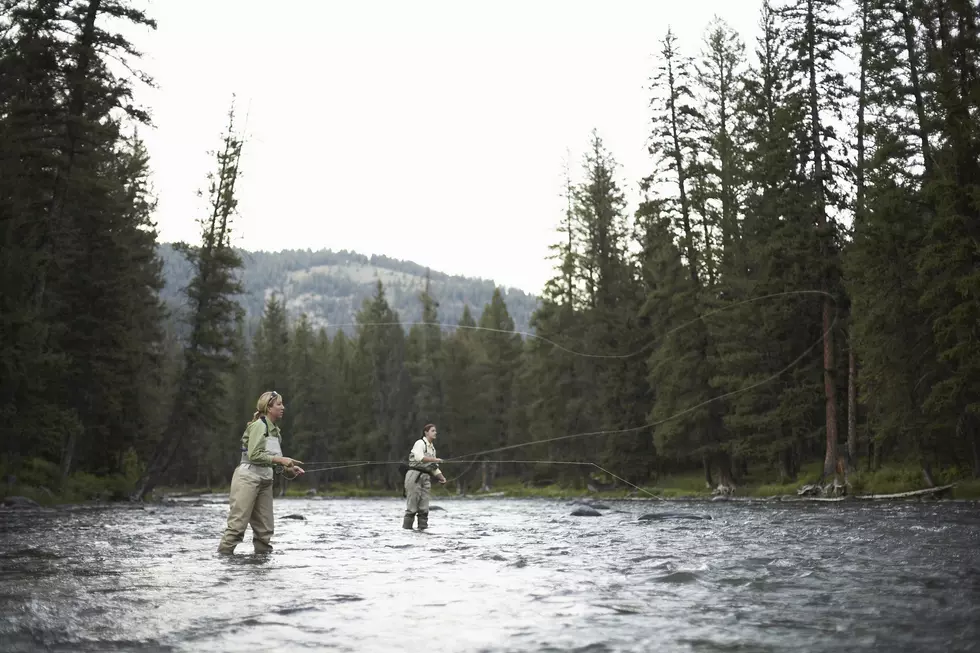 More Montana Hoot Owl Fishing Restrictions Just Announced
Image of Gallatin River courtesy of Getty Images, Stewart Sutton
While still a fairly small list for late July, there definitely appears to be potential for increased restrictions.
It's nothing Montana anglers aren't used to. But if you are planning a weekend fishing excursion, it's the time of year that lends itself to checking first. We can help you with that here.
Montana Fish, Wildlife and Parks announced today (Wednesday) the addition of all or sections of three Montana rivers added to the "Hoot Owl Restriction" list. As of Wednesday afternoon at 2:00 p.m., Montana FWP says that the entire Jefferson River,  the East Gallatin River at its confluence with the West Gallatin to Penwell Bridge Road, and the Big Hole River from its confluence with the Beaverhead River to the Tony Schoonen Fishing Access Site, are now included on the Hoot Owl list.
Hoot Owl Restrictions mean fishing is prohibited between 2:00 p.m. and midnight daily, until otherwise announced. The best that anglers can hope for is usually at least a few days. The longest a restriction can last is until September 15.
In Montana, such restrictions go into effect when the water temperature exceeds 73 degrees for three consecutive days. While most of these newly-announced restrictions are not exactly rivers right out the back doors of western Montana anglers, we know that many of you like to branch out and explore different waters. Low flow and high temperatures are not exactly healthy recipes for fish. Make sure you fish when it's cooler, land a fish quickly, keep it in the water as much as possible while removing a hook, and let it recover as much as possible before releasing it.
Again, a relatively short list, at least for now. If you want to see the most updated restriction information from  Montana FWP, be sure to visit this page of their website.
Missoula Lard Butt 1k
Missoula's Lard Butt 1k, 2022, a glorious day for doughnuts and costumes.
More From 93.3 Eagle Country