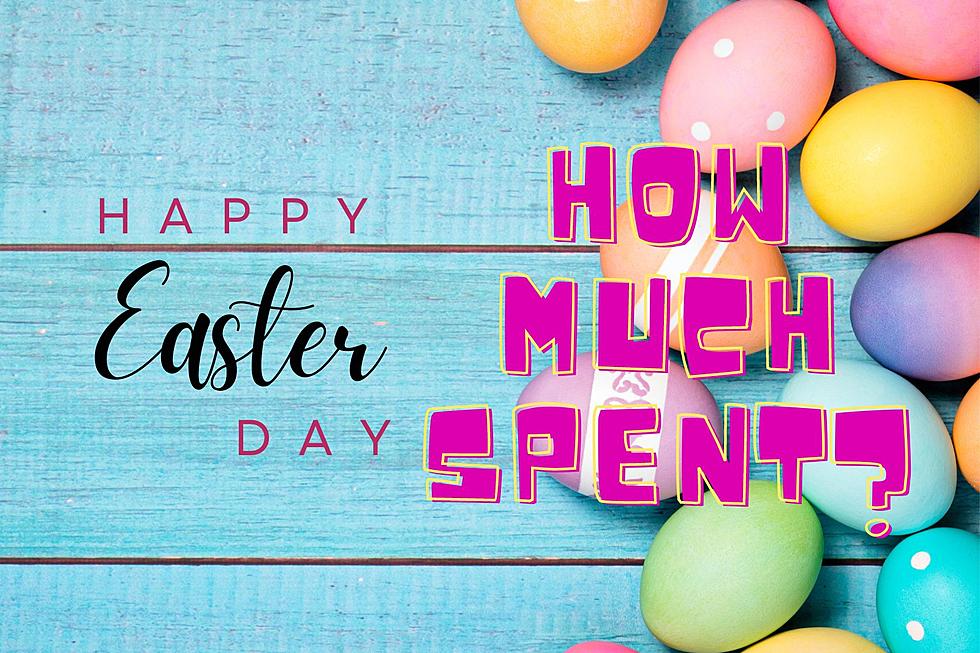 The Billions We Spend Each Year on Peter Cottontail Will Astonish You!
Canva/JD Graphix
Easter is approaching quickly, have you done all your shopping for it?  Easter baskets, so many different flavors and versions of jelly beans and plastic green grass that we will probably be finding in September at some point.  It's always a fun holiday to get together, enjoy family, friends, and the joy of making all the colored eggs to be hidden for the big day.
That Is An Awful Lot Of Zero's For That Number!
Over the last few years, the retail sector has seen some very bad things when it comes to being table to function in an inflationary environment.  However, the holiday season, no matter which one it is, seems to be able to open up pocketbooks of people much easier than any other days.  Easter isn't any different.  A new study by the National Retail Federation says customers spent a record amount of money in 2020, coming in at $21.7 billion dollars!  The year of 2021 fell a small amount to $20 million dollars.  Those pale in comparison to the estimated amount for this year...$24 billion dollars!
Where Does All That Money Go?  Down A Rabbit Hole?
Consumers this year are planning to hit the stores and spend big money for the fluffy bunny.  On average, a single person will spend almost $192 on Easter this year.  About $23 of that will be in candy and food.  When breaking each of these numbers into totals, the numbers are incredible!  Candy will sell about $3.3 billion, gifts total $3.8 billion and food will grab the largest section of it, coming in at $7.3 billion!

Central Montana Easter Egg Hunts 2023
Central Montana Easter Egg Hunts 2023
More From 93.3 Eagle Country