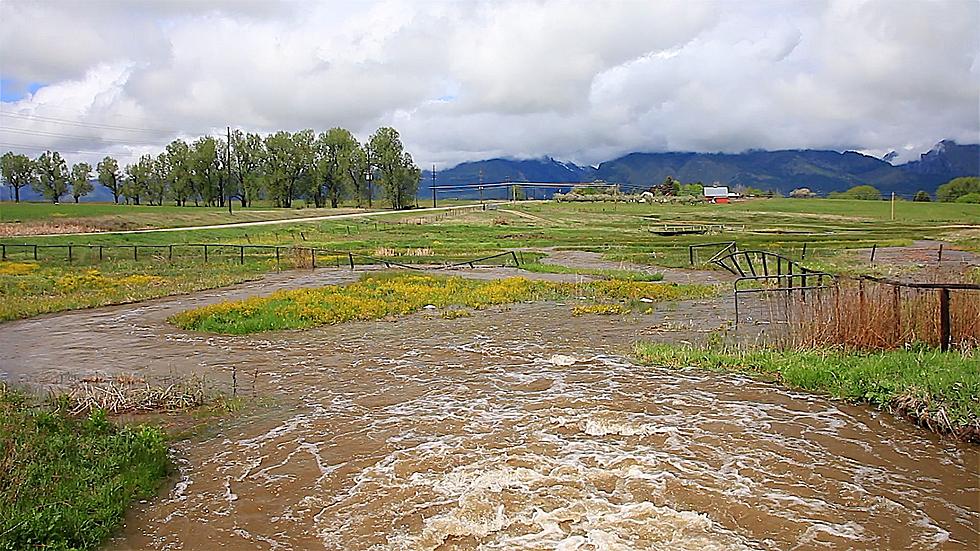 Flooding Expected on Western Montana Rivers This Week
File photo; Dennis Bragg
It won't be anything like the damaging floods 5 years ago. But the combination of record high temperatures, and rain later this week, is expected to push Western Montana's larger rivers close to, or just above flood stage.
With temperatures running 20 to 25 degrees above normal since this past weekend, Western Montana's runoff has been kick-started into full gear. That's already started at the higher elevations and streams, which are running fast and cold right now.
And the National Weather Service is expecting the major rivers to follow suit by this coming weekend, especially if the forecast holds for repeated showers in the afternoon and evening, and then a more steady rain event on Friday.

NWS hydrologist Ray Nickless has been watching the scenario for the past several weeks, and he says while our potential runoff has been at, or just a little above normal, there's enough to keep the rivers bank full.
"But once we kick the snowmelt in and then maybe get a little, you know, spring rains on top of it, we wouldn't be we were not ruling out, a couple two or three feet above the flood stage here," Nickless explains.
Nickless isn't expecting the kind of widespread flooding we saw around Seeley Lake and on the Clark Fork all the way from Missoula downstream in 2018. At this point that year there was considerably more snowpack in the mountains. But ironically, the channel changes from that flooding five years ago have continued to impact some neighborhoods on the west side of Missoula.
"It has more to do with how that Channel has really shifted on the Clark Fork River and moved in towards, you know, the areas that get impacted their close to the river," Nickless says, referring to areas west of Reserve Street that were inundated in 2018.
"All it takes is a normal snowpack year and, maybe a of normal rain like we saw in 2020. And then we got the Clark Fork to 10 1/2 feet which is 3 feet above the actual flood stage."
He says that was with a normal snowpack and some heavy rain in May and June.
The Bitterroot will likely rise a couple of feet by next weekend but remain just below flood stage. The Blackfoot will only see a gradual rise. The Clark Fork above, and below Missoula, will likely be about a foot above flood stage by Saturday, enough to create some minor flooding in those low-lying areas in the valley.
Yellowstone National Park Rebuilds After Historic Flooding
After catastrophic flooding damaged portions of Yellowstone National Park in June of 2022, major reconstruction was necessary to make the park passable again. The following are photos of the improvement projects at Old Gardiner Road and the Northeast Entrance Road. All photos are courtesy of the National Park Service, photographer Jacob W. Frank.
More From 93.3 Eagle Country