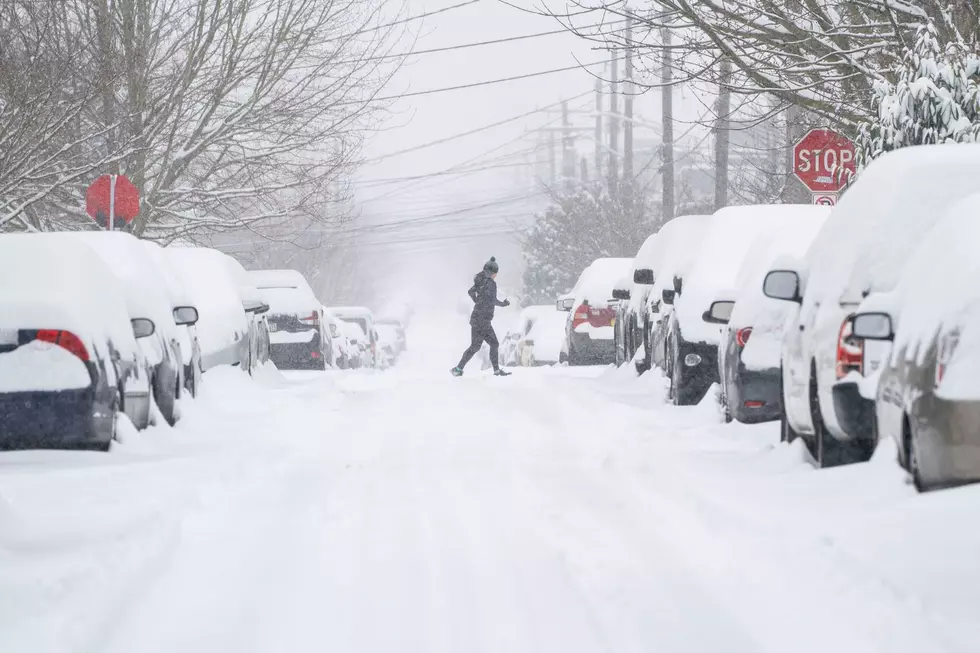 Missoula vs Seattle: Driving In The Snow
Credit: David Ryder / Getty Images
Are Montana winters really that bad? Really? We covered the signs that Montana residents know to look for when it's too cold, and even provided some tips for University of Montana freshmen on how to deal with the cold as newly-minted Missoula residents.
But what about a place from which people are moving to Montana, like say....Seattle? I have decades of experience in handling Emerald City winters, so let's compare them to what we get in the Garden City as the winter and snow descend upon us.

Snow In The Street
Missoula sits in a valley, bordered by the Mission, Sapphire and Bitterroot Mountain ranges. It's flat and so are most of our streets (not counting the roads that take you from Higgins Avenue to Moose Can Gully or the Sousa Trailhead.)
While Missoula is at a higher elevation than Seattle and therefore gets more snow in the winter, the lack of inclines in our valley makes it easier for even snow driving novices to get around. However in the Pacific Northwest it's different:
Notice how there's no cars on this Seattle shot. That's because they don't have a prayer of staying where you park them, the roads are so steep.
Seattle's messy network of city streets have inclines so steep that buses and even city garbage trucks won't run on them; bike bloggers report inclines of up to 28%. So when it snows that makes driving around a nightmare, and to make matters worse many city residents park on the street. If your apartment sits on a steep road, you better hope the closest parking garage isn't full that night (and is close enough that your Uber ride isn't over $50 there and back.)
 Snow On The Highway
I can't tell you how many times I would see Seattleites abandoning their BMWs and minivans on the shoulders of Interstate 5 or Interstate 90 as soon as it started snowing. Even less than an inch of accumulation is enough to send them into panic mode. Imagine i90 through Missoula littered with sedans with less than an inch of snow on the ground!

To be fair, I remember it snowing only every other year when I lived in the Pacific Northwest, so I'm willing to forgive their driving-in-the-snow levels of experience compared to Missoulians.
When the snow starts falling in Missoula, we can afford to take it much easier than in a coastal climate like Seattle.
Which Is Better?
There is no "better," there are only differences and similarities. They may get less snow on the coast, but their patchwork of city streets are much steeper and hence less snow impacts them more than it does in Montana. Oh well, we both get snow. We have more in common with our northwestern guys, gals and nonbinary pals than we think. Stay warm & safe.
Words and Phrases That Prove Montanans Have an Accent
More From 93.3 Eagle Country