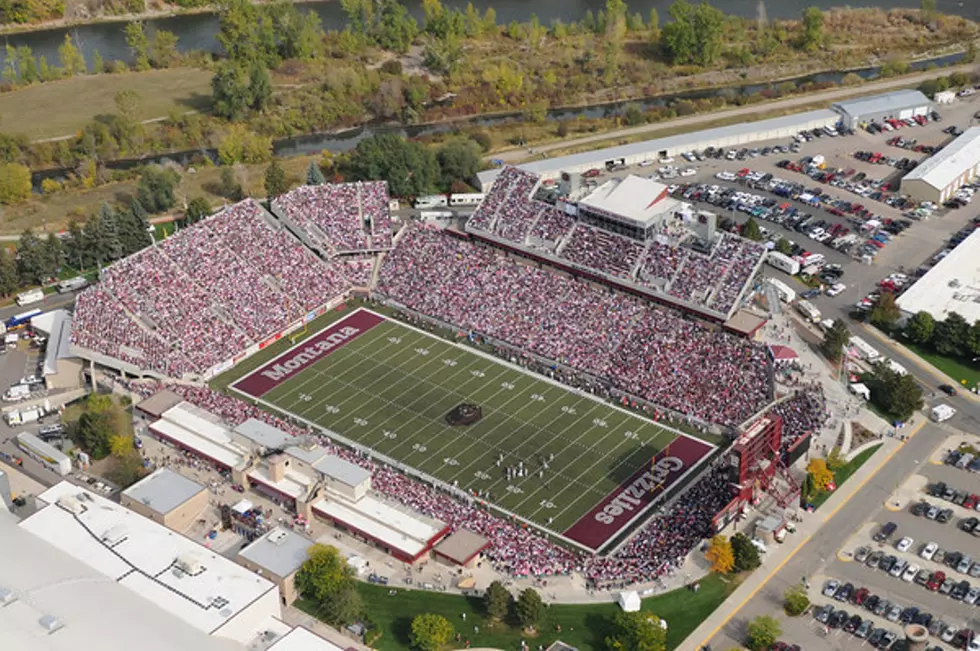 Montana Grizzly Football Closes in on Season Ticket Sales Record
Image courtesy of U of Montana Athletics
Take a batch of lofty preseason team and individual player accolades and mix with an already devoted fan base and what do you get?
If you're the University of Montana Grizzly football team and Washington-Grizzly Stadium, you get season ticket sales approaching near-record proportions still over a week away from the home opener. But that doesn't mean there isn't room for more, enhanced by partial season ticket plans as well.
UM Sports Information Director Eric Taber reported that as of today (Wednesday),  Montana has sold and distributed 18,029 season tickets for the 2022 football campaign. That puts the Griz just 634 season tickets shy of establishing a new stadium record, set back in 2009.
Yes, a number of summertime publicity factors could be helping pad the total. The Griz are preseason picks by both coaches and media to win the Big Sky Conference title. They are ranked 2nd, 3rd or 4th in all of the major Football Championship Subdivision (FCS) preseason polls. The same group of players, Justin Ford, Patrick O'Connell (preseason Big Sky Defensive Player of the Year selection), Robby Hauck and Malik Flowers, are consistently being recognized on preseason All-America teams and landing on the "watch" lists for major individual awards.
But let's not discount the passion of the fan base. There is not a huge rise and fall year-to-year for season ticket sales. And they love to pack a stadium that is considered one of the best fan experiences in FCS football. At the same time, surpassing the 18,000 mark in season ticket sales in any given year is monumental.
Whether it's travel or time constraints or maybe a full season is just not in the budget, the Griz also recognize that not every fan can plan to attend every game. UM Athletics has expanded its ticket options to help make attending some or all games even more appealing.
There is now a three-game ticket mini-pack option. And again this year, fans can still purchase the "Roaming Griz" season ticket package, an interesting concept that guarantees you reserved seats, but with the conditional "best seats available" for each game policy. So while you don't always know where you're sitting, you know you ARE sitting, and the savings on these season tickets is significant.
If you want to be a part of possible history in the making, take a look at all the Grizzly football ticket options here.
20 Impressive Features at the New and Improved Missoula Airport
Missoula's new airport will include large windows for loved ones to watch planes depart and arrive, and the only escalator on this side of Montana! Plus, a keggerator system for the Coldsmoke Tavern.
More From 93.3 Eagle Country