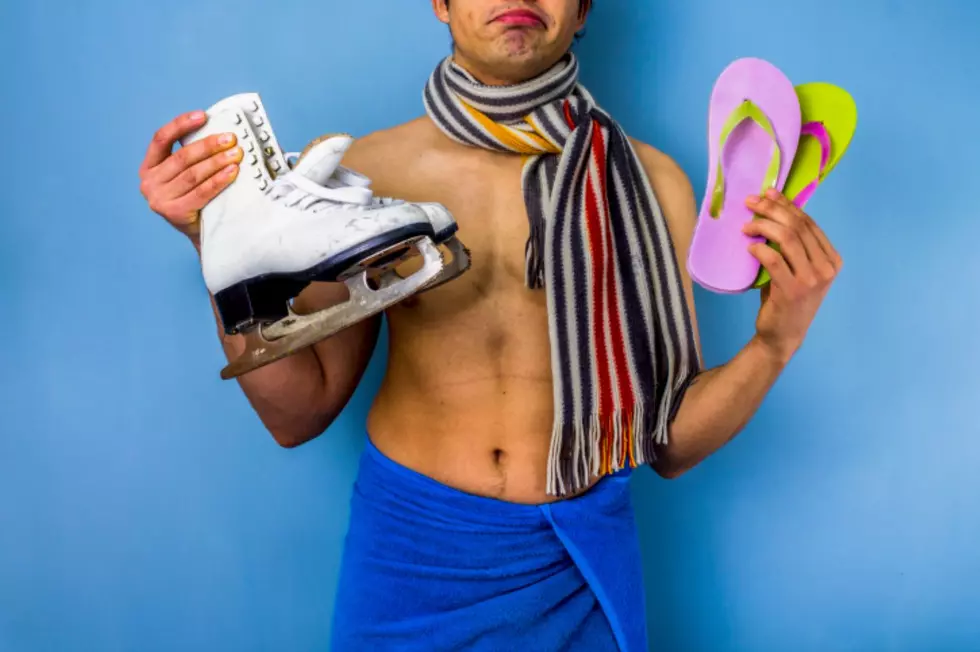 Think That Was Bad? How Weird Has Missoula's Weather Been?
Photo: lofilol Gettyimages Thinkstock
We know Missoula is a great place to be if you enjoy the outdoors. Every season has something you may find pleasing. "If you don't like the weather, wait 5 minutes and it will change." Here are some instances where Missoula weather surprised us!
How Hot Was it?
Missoula hit an all-time high temperature of 107 degrees on July 6th, 2007. That July we had five days, a record of days in a row reaching 100 degrees or more. We came close in 2022 but didn't top it. The National Weather Service in Missoula is a trove of information you can spend hours digging into. Start there and go crazy.
What is the wettest we've ever been?
The one-time heaviest downpour measured for a single day was 2.32 inches on November 5th, 1927. That was at the young Missoula Airport. Almost 100 years ago. Everyone else around the area wasn't setting out rain gauges, but knew their socks were getting wet!
Windy enough for ya?
On January 13th, 2021 the National Weather Service in Missoula reported a 125 mph wind gust was recorded on the west face of Mount Sentinel. In those few days, the jet stream had dropped down across the state carrying hurricane winds, widespread havoc, and record winds to many communities. The year previously we interviewed the weather service about a severe wind event.

How Much Snow?
It was a fair bit of shoveling! The most snow in a single day for Missoula was recorded at 19.7 inches on February 12th, 1936 at the Missoula airport. An early Valentine's gift if you will. Some records at the Missoula International Airport only go back to 1948 with the National Weather Service. Some go back to the late 1920s kept by local weather services. Great-grandparents remembered others. What about the almost 3-feet that fell in the Bitterroot in '97? Sorry, talking about Missoula.
Montana's Top 10 Record-Setting Wild Weather Events
Montana is named Big Sky Country for several reasons, not only grandiose Sunsets but impressive weather events as well! Ask any Montana resident who has scoffed at the idea of tossing a blanket or snow shovel in the trunk of the car " just in case". Here is a list of Montana's Top 10 Record-Setting Wild Weather Events
10 Helpful Montana Weather Terms You Need to Know
Weather in Montana can be unpredictable. Here are 10 weather terms that you need to know.
More From 93.3 Eagle Country